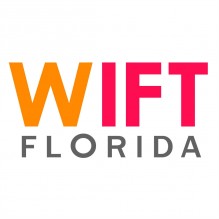 Please mark your calendars for our next Women in Film Mixer!
Guest Speaker: Michael Jordan of the critically acclaimed television series Forensic Files.
This Event is open to everyone in the Industry, not just Women!
Date: Sept 9th 2015
Time: 5:30 pm – 6:30 mix and mingle
6:30 pm- Speaker: Director Michael Jordan of Forensic Files.
Location: Cinematique Theater
242 S. Beach Street
Daytona Beach, FL 32138
Cost:
WIFT MEMBERS- FREE
NON WIFT MEMBERS- $10.00 pp
About Michael Jordan
Michael has worked as a director in the film and television industry over the past 15 years, contributing greatly to the overall success of the critically acclaimed television series Forensic Files. Having directed over 275 episodes over the span of 10 years, Michael helped evolve the overall look of the show's dramatic reenactments, and set a standard for all reenactments in the true crime genre. Working as both a director and cinematographer, Michael's talent lies in creating a dramatic visual story, while maintaining the realism of these true-to-life scenarios. Michael pushed creative boundaries by incorporating high-energy action and stunt sequences into the show, helping keep Forensic Files the continued leader of the true crime genre. His experience in coordinating the action and composition of moving vehicles helped him develop into a successful Director/DP of both car commercials and stunt driving sequences for film and television.
Understanding what tools are necessary to achieve visually dynamic driving sequences, Michael is
one of the top operators of Filmotechnic's Sci-Tech Academy Award Winning RUSSIAN ARM SYSTEM.
The Russian Arm is the premiere tool and industry leader for filming stunt driving sequences and running footage. Michael's work has taken him all over the US and Europe, shooting feature films, television shows, and national commercials. His work has been seen in such television and films as The Walking Dead, Sleepy Hollow, We're the Millers, Graceland, The Glades, The Accountant and Paper Towns and in commercial spots for Jeep, Nike, BMW, Chevrolet, Fiat, and many more.
Topics Covered
Michael is going to discuss the secrets to why the critically acclaimed television series "Forensic Files" has maintained viewership and popularity after 14 seasons and can be seen nearly non-stop on various networks – HLN, Discovery ID, etc. in the US – as well as 142 countries worldwide.
He will cover topics such as the tricks to adding production value to your content, including incorporation of
dynamic camera movement and high-energy action sequences. Michael will also discuss the
Academy Award-winning Russian Arm system and how this specialty tool is the original and still leader to capture driving sequences for motion pictures, television and commercials.
UPCOMING MEETINGS:
October 14th- Halloween theme- TBA
November 11th- TBA
December – ORLANDO JINGLE MINGLE- TBA
Nancy McBride,
Vice President of WOMEN IN FILM-FLORIDA
Film Liaison- Volusia County
Owner- Reel Kasting