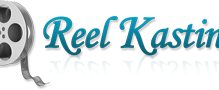 Tag and Share:
NEW ACTORS ONLINE WORKSHOP!!
HOW TO'S OF THE INDUSTRY
Got Raving Reviews!!!
Here is the Break Down on the classes:
I have split my workshop up into Two workshops.. There was a lot of information that builds foundations of Newbies.
Each Workshop should be 2 hours with Q and A time.
Its completely online visual presentation and through a conference line !! I HAD A RAVING REVIEW FROM THOSE WHO HAVE PARTICIPATED!!
DATES:
Workshop A- Thursday- August 25th- Online link with a Conference Line..
Workshop B- Thursday September 1st- Online link With a Conference Line
Work Shop A- $40.00
Comps Vs Headshots
Resumes
How you build a Resume
What Not to put on a Resume
What you put on a Resume Instead
Designing a Resume
How to Submit to an Agent
Agent Audition- What to expect
Agent Rejection
Agent Acceptance
Agency Contracts
Making an Agent work for you
Agency Regulations
Whats a manager
What's a Casting Director
Self Submitting to jobs
Q&A'S –
***Class is about 2 hours.
Work Shop B: $40.00
Film Season
Auditions
What you need for Auditions
Audition Safety
Booking a Job
Taxes
How do we deal with School?
What to Expect on Set
Warddrobe
Monologues
Reputable Acting Schools
Photographers
Relocating
Mind Set of Rejection
Representing your child or self
Building Patience
When its time to take a Break
Good and Bad Websites
Q&A'S
Class is about 2 hours
Total for both Classes is $80.00
Email me- namcbride@gmail.com
Subject Line- WorkShop
List:
1) Paypal email to invoice
2) What dates of classes you want to take
3) contact number