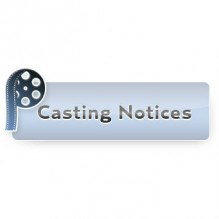 Movie Title- Something Else
Shoot Location: Leesburg, Florida
Day Rate: $125 per day (they are considering SAG ULB but not confirmed at this time)
*** Must work as a local*** (no travel or transportation)
Shoot Dates– May 28th- June 22nd
SYNOPSIS: When his long-suffering girlfriend disappears suddenly, leaving a cryptic note as her only explanation, Hank's comfortable life – and his sanity – begin to crack. Then, from the woods surrounding his house, something terrible starts trying to break in… or does it.
CREW BREAKDOWN:
Producers: David Lawson Jr., Justin Benson, Aaron Moorhead, Arvind Harinath
Directors: Jeremy Gardner, Christian Stella
Cast attached: Jeremy Gardner, Brea Grant, Henry Zebrowski
TARGET GOAL: Theatrical distribution
Casting Process:
1) Submit Headshots and Resume
2) 1st phase- Submit an Audition Video
3) Production will request call back when they come into town. (TBA)
Character Breakdown: (All Ethnicities!!)
DAWN  (5-6 days of shooting)
Early to late 30's, a teacher-type. Maternal and caring, but blunt and forward. Married to a cop.
Beautiful in an unassuming way. The kind of woman that always has flour, or paint, or garden
soil on her hands and a little sweat on her brow. A community organizer, secretly spiritual. Open
to all ethnicities.
PAM (5-6 days of shooting)
Late 20's to mid 30's. A spitfire, ride-or-die type friend. Likes to poke at open wounds to see
what happens. Mischievous, but not petty. The kind of person whose company is exalted by
those closest to her and tolerated by everyone else. Probably was a musical theater major and
it shows in the way she emcee's dive bar karaoke. Open to a wide range of looks and
ethnicities.
JESS (4 Days- few lines)
Late 20's to mid 30's. A stay-at-home mom and an absolute delight. Her face might be stuck in
a smile. Probably can't remember having ever read a book all the way through, but can float
checks to keep the lights on and her family fed. She is a wily, ferocious, loving mother. Married
the class clown. Still thinks he's the funniest damn thing ten years later. She rarely gets a night
out, so when she does, she dresses up and ties one on. Open to all ethnicities.
KARAOKE DJ (1 Day of shooting)
20's to 30's, slick, black tie with a black shirt kind of guy. Probably practices his microphone
banter in the mirror until it feels just off-the-cuff enough. Gets a lot of phone numbers, not a lot
of second dates.
HOW TO APPLY:
Email- Casting@reelkasting.com
1) Email Professional Headshots and Resumes
2) You will be emailed how to submit an Audition Video and where to upload it.
3)Include Contact information