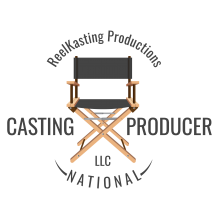 HOST FOR FITNESS INFOMERCIAL:
We are looking for casting male or female host for an ab infomercial 15 mins long. This will be a 1 day shoot. Please submit previous hosting reels.
Flat Rate is $5000 for a one day shoot, flat rate buy out perpetuity, any and all media, worldwide. (agents take from this rate)
Age range 25-35
Product Description is a standing ab product that you can easily use to work on your abs, legs and buns.
Shoot Date: Not confirmed on date but estimate end of Feb or beginning of March at the lasted
Shoot Location: Filming in Tampa or Miami
We Need Product Demo ONLINE Links.. I Don't want client to have to download, so if you only have it on your computer, then put it to youtube and send us a password.
Our Preference is Hosts that have done fitness products before but will consider Hosts that have Product style (HSN, QVC).
How to Apply:
Email all Host Demo Links to me at Infomercial@reelkasting.com
Include:
1) Contact Number
2) ONLINE FITNESS DEMO OR HOSTING DEMO SELLING A PRODUCT
_________________________________________________________________
Certified Fitness Trainer for Ab Product.
The people can be located anywhere in FL and must submit a audition video with their name, credentials, and be very energetic since this will be going to the client for selection. Also they must be a certified personal trainer.
Casting Trainer to interview on camera describing and promoting the benefits of our ab product
Trainer will need to develop three instructional workouts with our product, we will then film the trainer doing the instructional videos; one beginner, one medium, one intense. These videos will be given to the buyer of the products to help them better understand how to use the product. The trainer will be looking directly at camera and doing the workout and describing what she or he is doing while working out. These videos will be 15-20 minutes each. The workout videos we will delivered electronically.
The rate for the trainer if selected will be $600 plus agency if they have an agent.
Email-  infomercial@reelkasting.com
1) Headshots
2) Links to your training videos
3) contact information
All Fitness Trainers will need to submit an Audition video for Client to see!
You will be emailed the drive to submit your audition video automatically!!